Our Bromsgrove Ultrasound Clinic
Bromsgrove Ultrasound Specialists
Peek a Baby in Bromsgrove is an appointment only, private ultrasound scanning clinic, as we aim to make sure you have due time and attention on the day. We make every effort to make your visit at Peek a Baby an experience rather than a medical appointment. On your visit to us, we will discuss and inform you about the process which will take place to see your baby. After that, all you have to do is lie back, relax and experience the precious, memorable 4D ultrasound views of your baby. All of the events that take place in the private baby scans are recorded as a digital video for a keepsake. Pictures will also be printed as a beautiful, long-lasting memento for you to keep forever.
Peek a Baby is a private pregnancy reassurance ultrasound clinic in Bromsgrove. Peek a Baby provides various 2D and 4D ultrasound scans of your baby using the latest 4D ultrasound scanning equipment and visual aids. We offer early pregnancy reassurance scans, gender scans, 4D scans, growth and presentation scans and anomaly scans.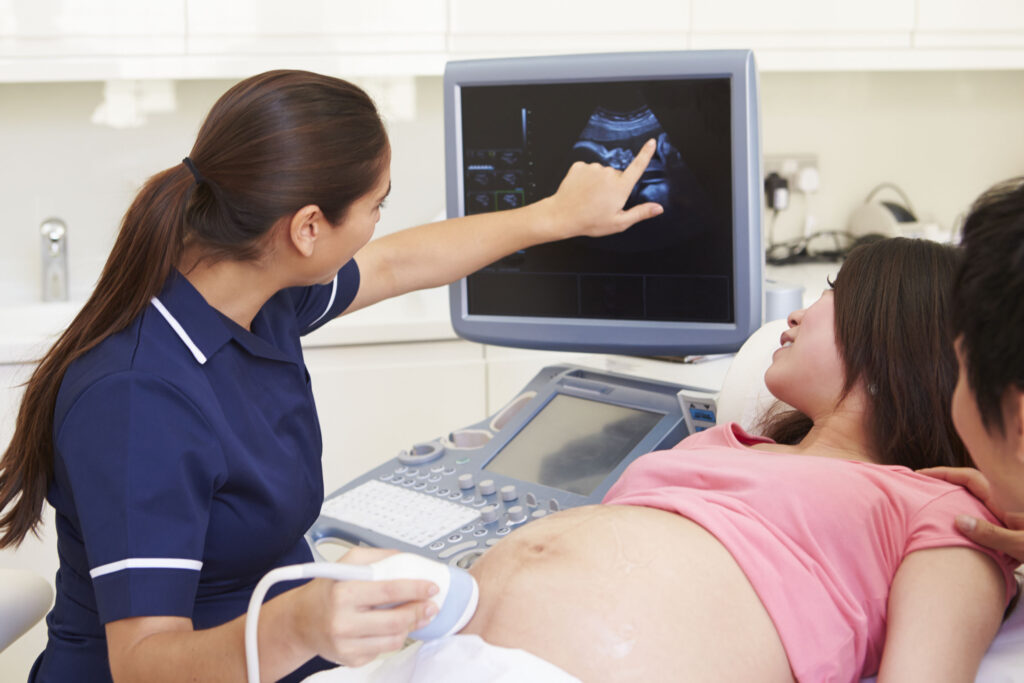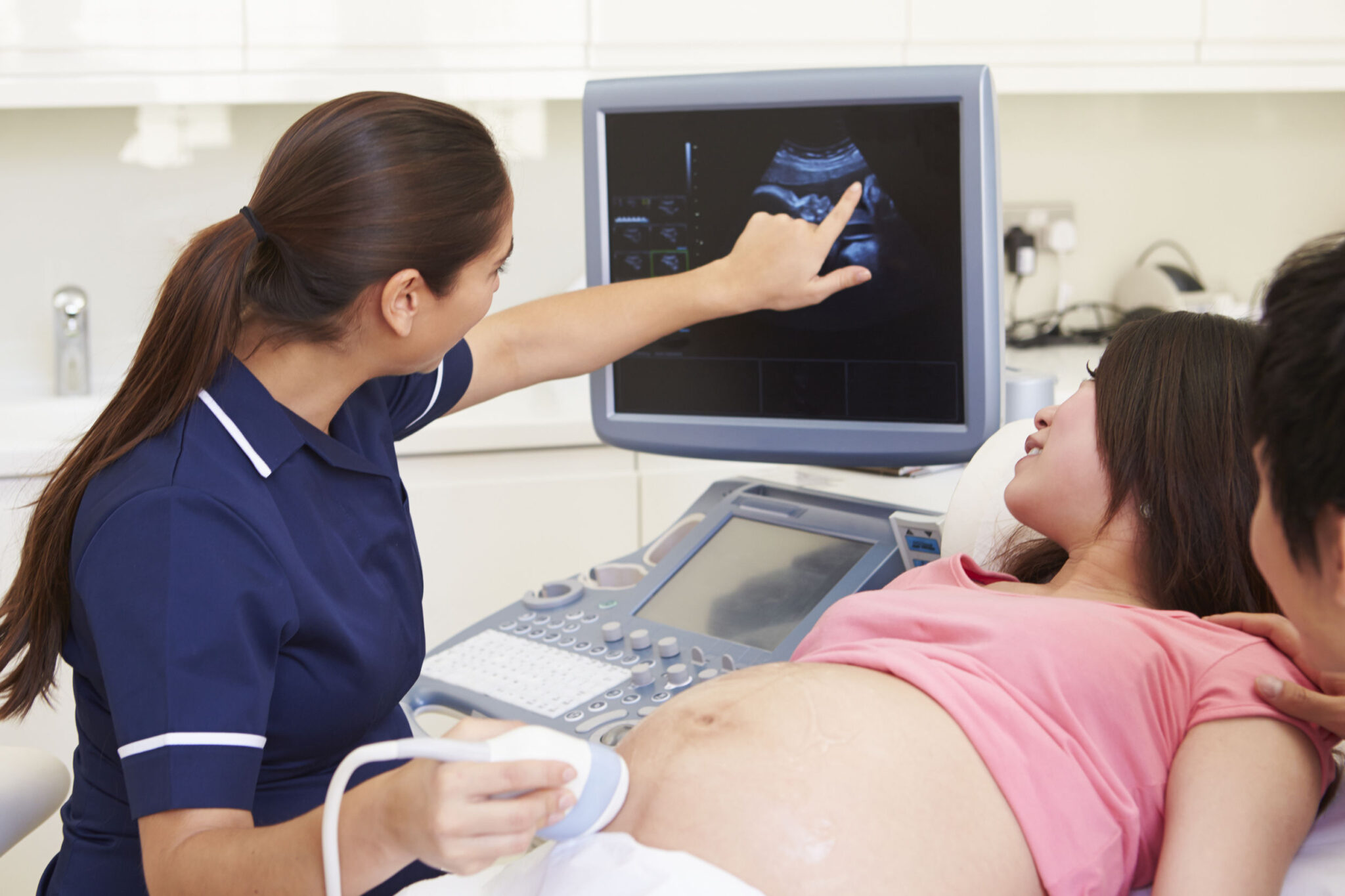 Early Pregnancy Scan in Bromsgrove
A private early pregnancy scan provides reassurance in this very early stage of your pregnancy. Pregnancy can be seen from as early as 6 weeks from the first day of your last period and not the date of conception. Early pregnancy scans are not routinely offered on the NHS but you may have one privately at Peek a Baby Bromsgrove without affecting your NHS entitlement.
Our early pregnancy reassurance scan is a 5-minute 2D scan to confirm the results of your pregnancy test, gestational age of your baby, an estimated due date of baby and confirm a heartbeat. The early pregnancy scan is available when you are between 6 and 15 weeks of your pregnancy. You will receive three 2D black and white thermal keeps as a keepsake. This scan is available at £45.
Growth & Presentation Scan
If you are concerned about the normal growth & well-being of the baby in the second half of your pregnancy we offer a 2D growth and presentation baby scanning between the 22-38 weeks period. The growth & presentation scan is a 5-10 minute scan which includes a report stating the estimated fetal weight, confirmation of fetal presentation and placental site, growth measurements and three 2D black and white thermal prints and digital images. This private pregnancy scan is available at £55.
A diagnostic scan is available to check for any major physical abnormalities or anomalies in the baby. This scan is best performed around 18-21 weeks of the pregnancy.
This is a 30 minute appointment. The scan looks in detail at the baby bones, heart, spinal cord, face, kidneys and abdomen, with a view to investigate the position of the placenta, development of the foetus, anatomical structures, measurements at the expected gestational ages, cardiac abnormalities, presence of cleft lip and presence of open spina bifida.
This scan is priced at £99.
Areas We Serve in Bromsgrove