With NIPT Tests now becoming more widely available, there are so many test options to look at and research, but how do you know which one is the best option for you? Peek A Baby take a look into the non-invasive prenatal tests that they offer, helping define which test is best for you.
NIPT Testing has been available in the UK since 2012, providing non-invasive prenatal testing for expecting mothers who may have a child at higher risk of developing a genetic condition, or simply want to know more about their baby's genetics before birth. Although these tests do not give you a definitive yes or no, they can provide results that are highly accurate, up to 99%. Since 2021, they have been available via the NHS, but many tests are widely available in the private sector too.
Peek A Baby are part of the private sector offering NIPT Tests to those looking to find out more about their baby's genetics before birth. They are available from 10 weeks of pregnancy onwards.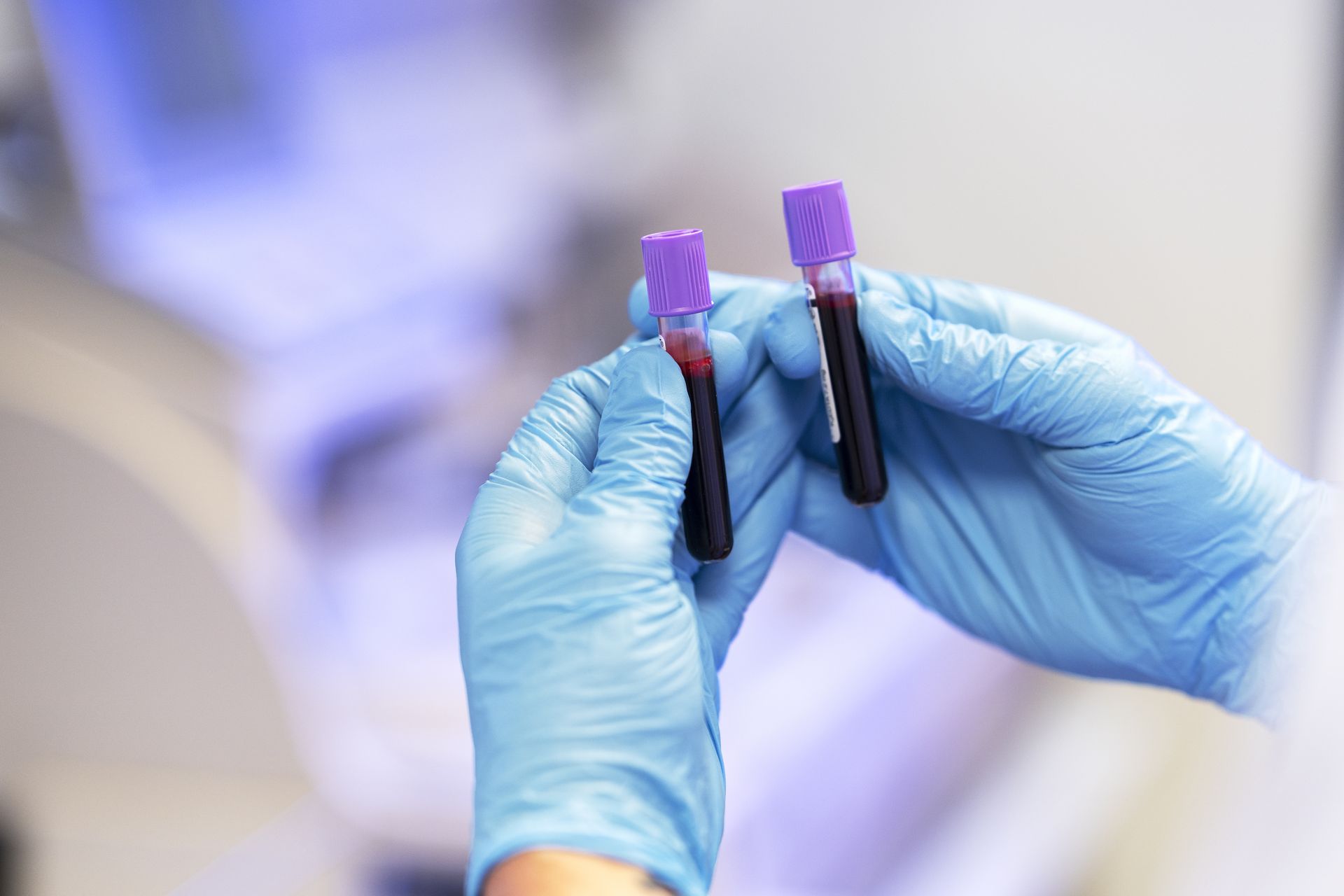 There are a number of tests available from different NIPT providers including, Harmony, Panorama and SAFE. We understand that it can therefore be difficult to understand which NIPT is best. This is why we have taken more of a look into the tests available from Peek A Baby: Veracity and VERAgene. These two NIPT Tests are some of the well-established within the market, offering great insight into your baby's genetics from the early stages of pregnancy.
Veracity is a well-established NIPT test that has been designed to examine fetal DNA with advanced sequencing technology. Using fetal DNA that has been separated from the mothers in a blood sample, Veracity tests for the most common fetal aneuploidies, including Down Syndrome, Patau Syndrome and Edwards Syndrome. It can also detect sex chromosome aneuploidies and microdeletions. For more information on what is detectable, visit the Peek A Baby website today.
Dependant upon what you are wanting to test for, Veracity offers three levels of testing, ensuring that you are able to have the right test option for you.
VERAgene is another well sought after NIPT Test that tests for a broader scope of genetic conditions. It has the ability to test for the most common genetic conditions, such as Down Syndrome, Edwards Syndrome, and Patau Syndrome, as well as over 2000 mutations and 100 monogenic diseases. For more details on what VERAgene covers, please visit the Peek A Baby website today.
Unlike other NIPT Tests, VERAgene requires a blood sample from the mother and a Buccal swab from the father. This allows for a wider scope of genetic information, without causing any risks during pregnancy.
Both of these tests allow for gender determination if required. Please let the Peek A Baby staff know at the time of your appointment if this is not required.
If you are considering NIPT Testing and want to gain more insight into your baby's fetal DNA, think about how much you want to know before deciding which NIPT test is best for you. If you are unsure, get in touch with your local Peek A Baby clinic today and our team can help guide you to the best option for you and your baby.
It is important to note that these tests are not solely for mothers in a higher risk category, they are available for all mothers looking for more insight into their baby's health and wellbeing.
As part of our NIPT Blood Test range, Peek A Baby also offer Early Gender DNA Tests, available from 6 weeks of pregnancy. This test is an NIPT Test that requires a blood sample to determine the presence of Y chromosomes in the baby's fetal DNA only. If you would like more information on this test, visit us online or give your local clinic a call today. You can also use our eligibility calculator online today to determine whether you are 6 weeks pregnant. This test can be performed at less than 6 weeks but will produce less accurate results.
We look forward to seeing you in clinic soon!