Baby Scan Facilities & Equipment
For the benefit of our clients we have play areas set aside for children and toddlers at our Peek-a-Baby branches. We would request parents to keep a close eye on the children at all times and help us keep a safe, healthy and clean environment for the benefit of all.
In respect for the customers in the Scanning Room we would request all clients to kindly keep noise to the minimum level.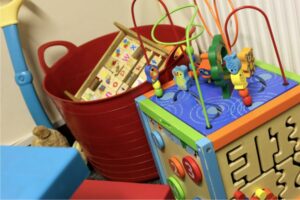 At Peek A Baby we provide baby changing facilities at our branches. A baby changing mat, wipes and nappy bags are provided for your use. Please ensure to wipe clean all surfaces after use with disinfectant wipes provided. Used nappies should only be deposited in the special bin marked for this purpose.
For the convenience of our customers we have a small Peek-Tuck-Shop facility selling still water, fizzy drinks and chocolates. Often times some sugar or a cold drink could help if the baby is not cooperating! Drinks are available chilled or non-chilled.
Please inform staff of any special needs so that we can ensure your needs are met to the best of our ability.
All of our clinics are wheelchair accessible.
Please note: The toilets in the Birmingham clinic are located on the first floor, accessible only by stairs.
A separate Print Room is allocated for our customers to select the picture to be printed in complete privacy and comfort. The whole family can join in the joyful process of picture selection.
For Health & Safety reasons please ensure that children do not interfere with any of the equipment. Please do not take any food or drinks into the printing room.
No photography/videography, including by mobile phones is allowed in the Scanning Room.