It is that time of year where Christmas is coming and rapidly….
With both Halloween and Bonfire Night over with, everyone turns to the next festivity – Christmas! And with this, parents begin to feel stressed!
Avoid the Christmas Stress
There is no need to feel stressed out though! With advanced preparation and thought, Christmas can be enjoyed with family and friends without stress or the need for last minute rushing around.
Especially when you have a new-born, Christmas should be a magical time of year spent with those you love.  It should be a time when your baby is spoilt rotten, and you can enjoy the time as a new family unit. Peek A Baby have put together some tips on how to avoid the stress of the upcoming festive season….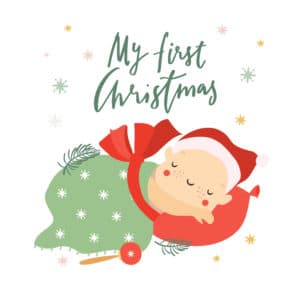 Tips for a Stress-Free Christmas
Make early decisions
It can be a bit of a nightmare sometimes deciding where you will spend Christmas, with who and at which house etc. Plan ahead and make your decision well in advance of December! Let your family know early to prevent last minute upsets too.
Also try to avoid travelling – this may mean family come to you instead. Travelling with a new-born on Christmas Day means taking a baby and all of their food, nappies, changing unit, clothes with them.
Buy for practicality
Your new-born is not going to remember their first Christmas in terms of gifts they were given or bring able to unwrap them. Buy gifts that are practical and can help you as the parent with your baby, not gifts that can't be played with or used yet.
Babies will often enjoy the wrapping paper more than the gift inside or they will sleep the day away.
Add some special touches…but only a few
As it is a magical time of year and the first with your new baby, why not add a few special touches that you can look back on in later years?
Get them a designed stocking that they can use in future years knowing this was their first one for example.
Take it easy!
Think ahead about feeding times and how you do this. Don't put yourself in a stressful or uncomfortable position.
Things also don't have to be perfect; your baby won't remember their first Christmas; it is for you as parents more so…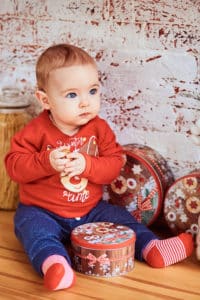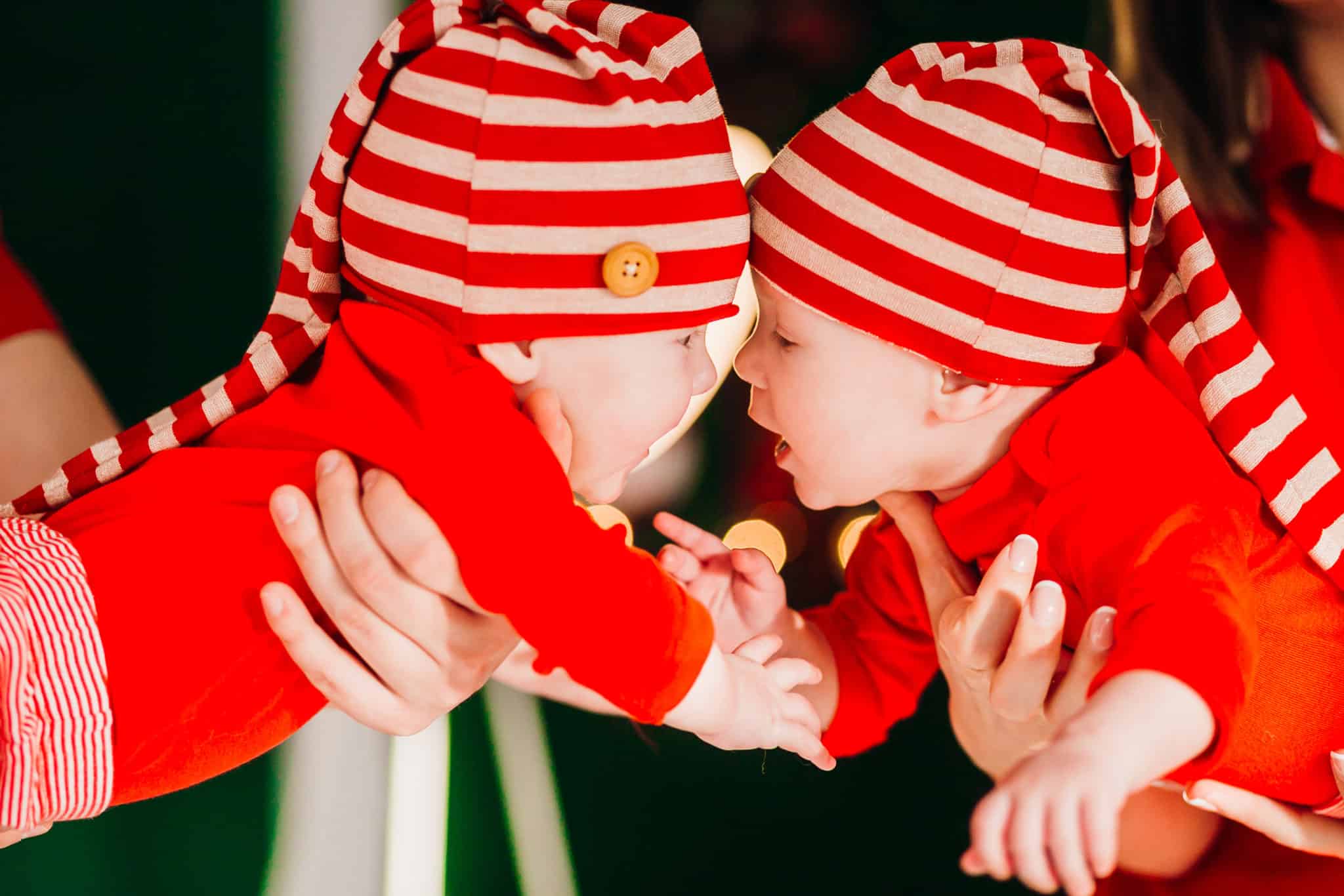 Christmas Excitement with Alexa!
For parents with slightly older kids, why not try this year's latest trend with them on your Alexa.
Kids have discovered that if they ask Alexa how many days are left until Christmas, they are given the number of days followed by a message from Santa himself!
With kids believing in Santa and highly anticipating his arrival on Christmas Eve, this is just an extra touch to add to their brewing excitement as Christmas comes ever closer…
Read more on this story with netmums.com 
Celebrate with Peek A Baby
Why not share your Christmas with Peek A Baby this year. Whether it is your first Christmas as a family or your third, every year is special!
We love to see your Christmas on our socials – Like us and add your pictures today!
If you are looking to meet your little one for the first time this Christmas, book your scan with Peek A Baby today. We have scans from 6 weeks of pregnancy with our Early Reassurance Scans, or you find out the gender with us from 16 weeks too!
You can bring your friends and family to join you at your scan to share in your joyful moment. We also have gift vouchers available – these make great gifts with Christmas approaching!
We can't wait to meet you soon in one our three clinics!