Baby's First Christmas Adventures
The holiday season is upon us, and as we revel in the festive spirit, there's an extra layer of magic when experiencing it through the wide-eyed wonder of a little one.
Christmas with your baby is a tapestry of love, warmth, and the promise of timeless family traditions. Although your little one may not remember the twinkling lights, cosy nights, and jingle bell strolls, these moments will become cherished memories etched in your hearts.
These chapters are not just introductions; they are gateways to a world where every moment is an opportunity to create lasting memories with your new family.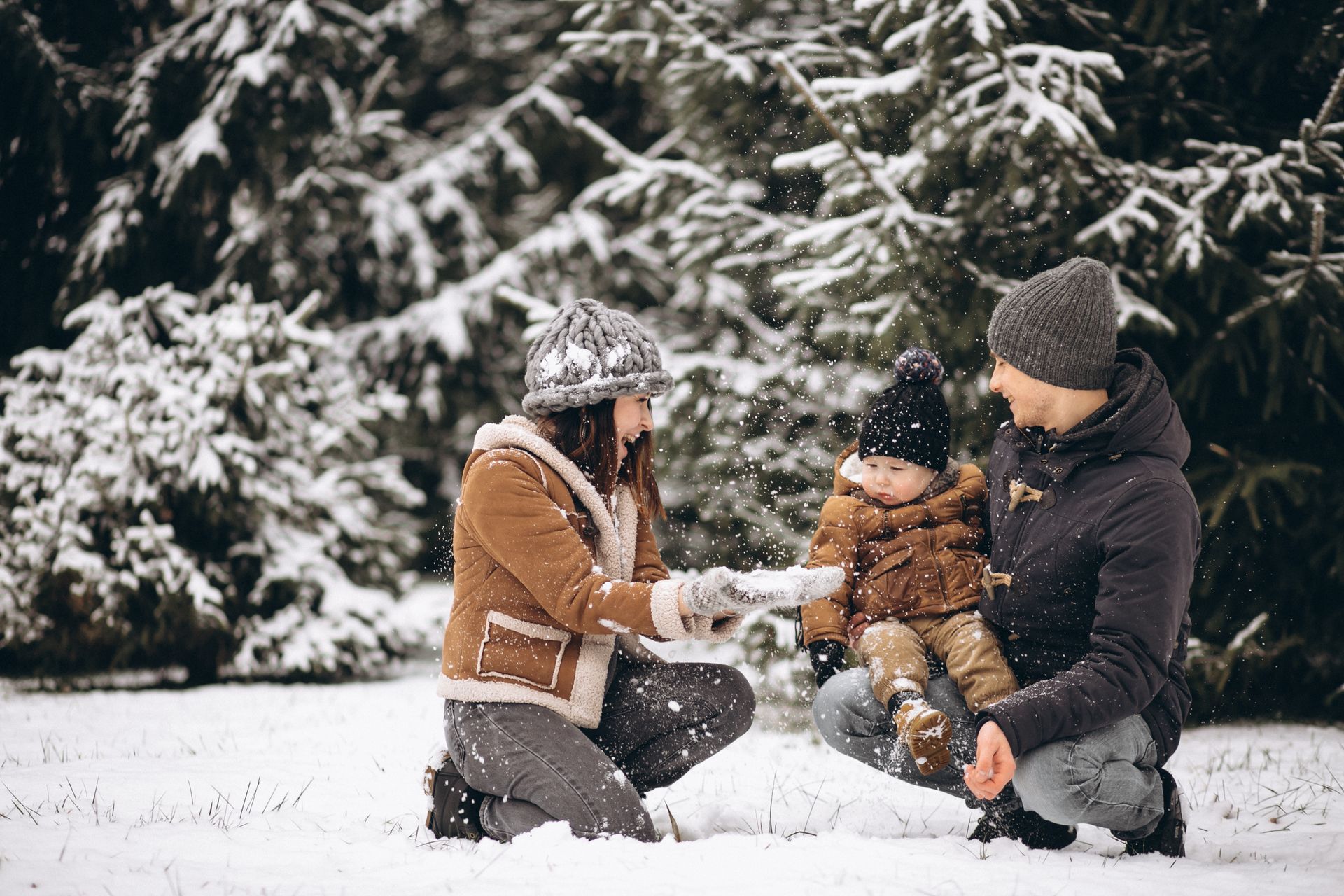 Crafting Holiday Memories
There's a special art to creating lasting memories during the holiday season and involving your baby in the crafting process adds an extra layer of warmth to the festivities.
From handprint ornaments that capture the essence of your little one's tiny hands, to personalised stockings that tell the story of their first Christmas. Crafting together fosters a sense of togetherness and creates keepsakes that will be cherished for years to come.
It's not just about the finished product but the journey of creating and the bond that forms between parent and child. A bond that lays the foundation for countless more holiday seasons together.
Twinkling Lights and Cosy Nights
Transforming your home into a winter wonderland is not just about the decorations. It's about creating an atmosphere that envelops your baby in the magic of the season.
The soft twinkle of lights adorning the Christmas tree creates an ambiance that captivates our baby's attention, making every corner a canvas of wonder. Add cosy blankets, plush pillows, and perhaps a few stuffed animals dressed in festive attire, and you've created a haven of warmth and enchantment.
Watching your baby's eyes light up in response to the magical ambiance is a gift in itself, creating moments of pure joy that linger in your heart.
Venturing into the winter wonderland outside takes on a new charm as we explore the snowy landscape with our little ones. Bundled up in layers of warmth, the crunch of snow beneath stroller wheels becomes a rhythmic soundtrack to a winter journey.
These snowy strolls are not just walks; they are explorations into the magic of the season, introducing our babies to the wonder of their first snowy adventure.
Storytime by the Fireplace
There's a timeless charm to storytelling by the fireplace, especially during the holiday season. The crackling flames provide the perfect backdrop for weaving tales of holiday magic and wonder.
Choose classic stories that have stood the test of time or create your own narratives, incorporating elements of joy, love, and, of course, a touch of holiday enchantment. The warmth of the fire creates an intimate setting for making memories that will be cherished throughout the years.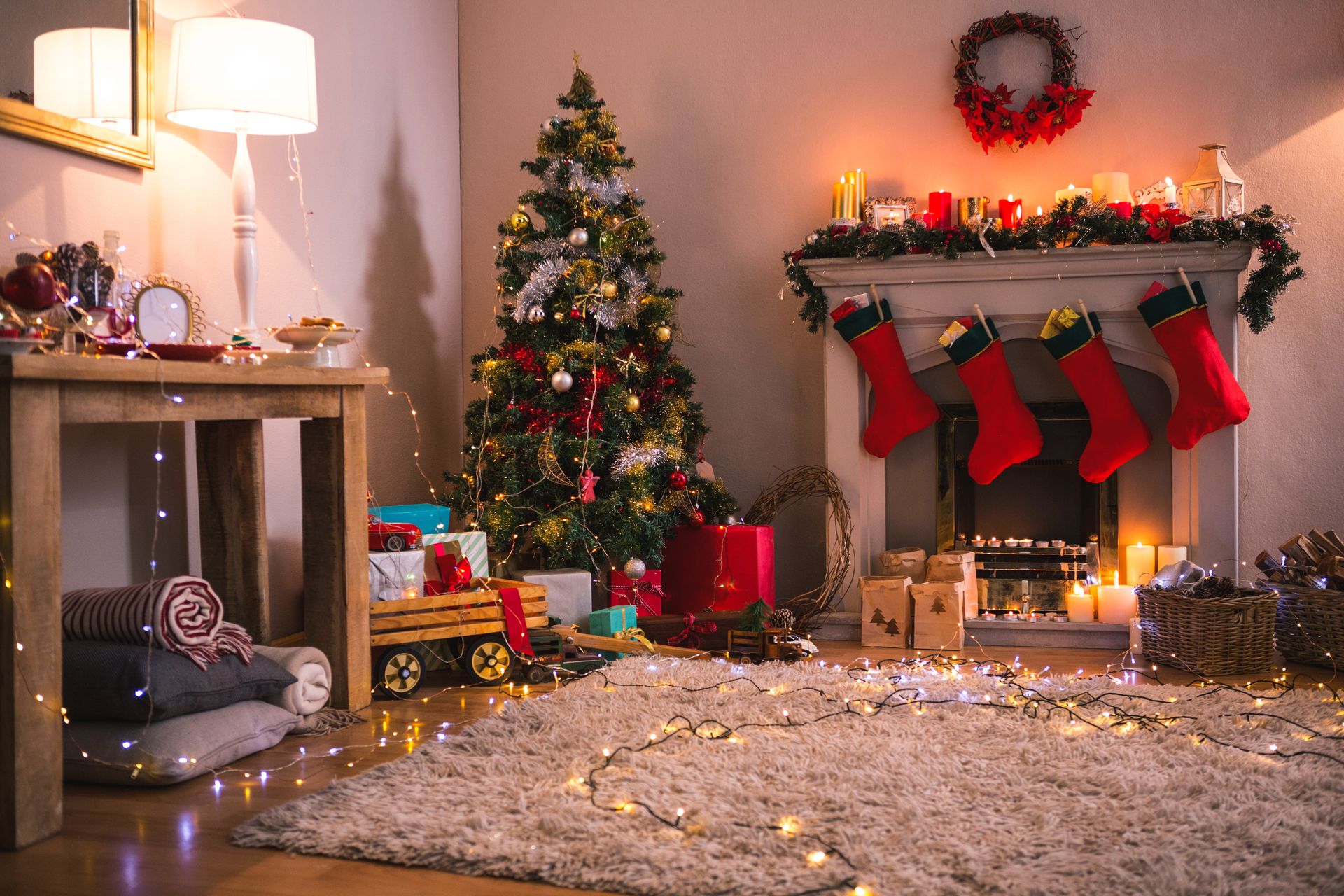 Baby's First Photos with Santa
Capturing the magic of your baby's first encounter with Santa Claus is a rite of passage for every parent. Dressing your little one in their festive best and placing them on Santa's lap, you're not just capturing an image; you're creating a long-lasting memory for your new family.
These photos become a visual timeline of your baby's growth, a testament to the magic of the season, and a cherished part of the family album.
Holiday Music and Baby's First Dance
Introducing your baby to the melodies of the season is a delightful experience that engages both their auditory senses and their sense of movement.
Whether it's the classic tunes that have echoed through generations or new holiday hits, the music becomes a backdrop for shared moments of joy. Take your little one in your arms, sway to the rhythm of the seasonal melodies, and relish in the magic of your baby's first holiday dance.
The connection forged through these musical moments is a beautiful reminder of the power of shared experiences in building family traditions.
Baby's First Christmas Movie Night
As the evening settles in, there's nothing quite like cozying up on the couch with a cup of hot cocoa and enjoying a festive movie night with your baby.
Choose age-appropriate holiday classics or animated specials that capture the magic of the season. The glow of the screen, the warmth of your embrace, and the joyous laughter that fills the room create the perfect setting for a memorable family movie night.
These shared moments become the building blocks of holiday traditions that will be passed down through generations.
Get in Touch with Peek A Baby
As we navigate through these magical moments, remember that the true spirit of the season lies in the love and connection shared with your little one.
Embrace the joy, relish the laughter, and savour every precious moment of baby's first Christmas. It's a celebration of love, family, and the enchanting journey of parenthood.
If you're nearly a parent and you're pregnant this Christmas, make sure to book a scan with Peek-A-Baby today!
Christmas is a busy time, so be sure to book in advance to secure your private baby scan this holiday season!