Summer Wear for Mums To Be
Throughout the summer, it can be uncomfortable for mums to be who cannot seem to find the right outfit to keep both themselves and bump cool.
Peek A Baby have some summer tips that may help….
Summer Tips
Some mums to be don't like the idea of buying a set of 'maternity' clothes that aren't worn again. Here at Peek A Baby, we have a few tips that may assist in buying the right summer pieces that can be worn again post-pregnancy.
Dresses – having long, flowing maxi dresses is a great way to keep cool and keep bump covered throughout the summer. Summer maxi dresses are great as they don't have to maternity and can be worn repeatedly after pregnancy.
Stretchy Skirts – these are another great way to stay cool but cover up your bump in the heat. Floaty, stretchy skirts allow for use both during and after pregnancy too!
Shorts – shorts can be a difficult item of clothing during maternity unless you buy specific maternity clothing. However, mums to be may enjoy the comfort of biker shorts. These are stretchy and so can be worn throughout pregnancy and afterwards, but also look great when paired with a t-shirt and comfy trainers!
T-Shirts/ Tops – t-shirts and tops can be bought as tight or lose fitting as required. Long tees are a good option to pair with leggings, covering your bump. However, some mums may want to keep it fitted and pair with a summer skirt.
Shoes – throughout pregnancy, your feet may swell, and it can become difficult to find comfortable footwear. Comfortable trainers, pumps or supportive sandals can be a good way of keeping mums' feet cool enough during the summer months and giving them support when swollen too!
Swimwear – this depends on individual body confidence and preference. Swimsuits or tankinis provide the option for mums to cover up the bump when on the beach unless they prefer to stick with bikinis and have bump proudly on full display.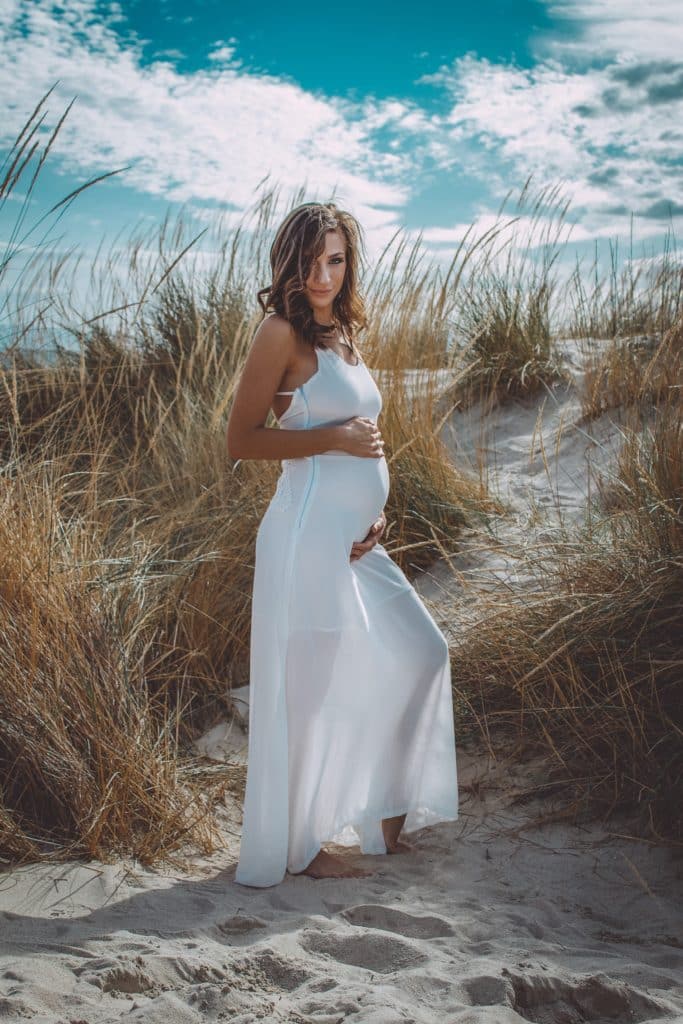 Staying Cool Through Pregnancy
Whether you dress for style or comfort, there is always something for expecting mums to wear that keeps them cool during the summer and protects baby.
Maternity clothes are not always a must with the variety of summer clothes now available so don't panic!
Contact Peek A Baby Today
If you are in need of any pregnancy scans or need some peace of mind throughout your pregnancy, contact Peek A Baby today! With our clinics in Birmingham, Bromsgrove and London, we are able to help you wherever you are!