Short and Sweet Baby Names
Just found out you are expecting and already have a list of baby names ready? Well we have a few more for you! We have been looking at some short and sweet baby names to suit your equally sweet new-born. Short names are cute, simple and easy to pronounce, they also make a great combination with a long last name! You can't go wrong.
If you are hoping for or expecting a baby girl here are our suggestions. We've picked our favourite popular ones and some more unique ones that are sure to suit your bundle of joy.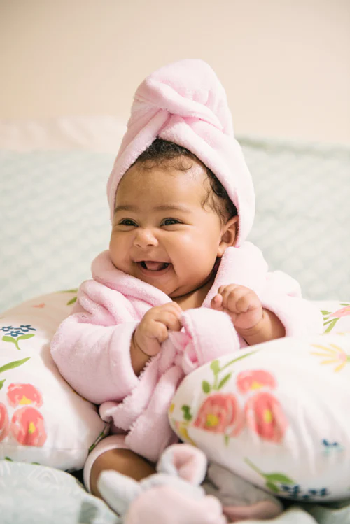 Girl Names
April – Meaning blossoming flower
Ava – Deriving from the bird, strong and beautiful
Eden – Meaning delight, which we're sure your new-born will be
Elle – A ray of sun and shining light
Ivy – Originating from the climbing evergreen plant, the ivy wreath symbolises faithfulness
Maya – Meaning good mother
Nova – Perfect for your new baby girl, this means a sudden burst of light from a star
Gender-neutral names are becoming increasingly popular and don't restrict you while you wait and plan if you have your heart set on one of these names it will suit them perfectly whatever gender they are.
Gender Neutral Names
Leo – A great name for if your baby is born between July 23 – August 22 to match their star sign!
Avery – If you are a fan of fantasy this is perfect as Avery means ruler of the elves
Charlie – Meaning free
Alex – Symbolising a defender of men
Cody – Meaning wealthy and helpful, which we all want our children to be!
Erin – Symbolising peace and poetry
Eli – A spiritual and sweet name
Gray – Deriving from the colour but we think it has a very regal sound to it
Harper – A name perfect for a creative and musical child
Blake – Originally meaning fair with dark hair, we think this would be perfect for any baby
However, If you have your heart set on a baby boy and want a more traditional name here are our favourite short and sweet choices for you.
Boy Names
Drew – Meaning strong, perfect for your baby boy
Theo – Meaning a divine Gift, which is exactly what your new-born will be!
Max – Simple but perfect, Max means the Greatest
Cale – Derived from Gaelic meaning brave
Milo – Meaning soldier
Shay – Perfect for your baby boy, Shay derives from a hawk
Kai – Strong and beautiful like the sea
---
Can't wait to find out the Gender?
If you can't wait to find out the gender of your baby and decide on one of these short and sweet baby names, come to one of our gender reveal scans and we can go through it together. It's an incredibly exciting time and we want to make the most of it with you, luckily our 2D gender scan can be done as early as 16 weeks. You will receive three prints and a CD with five-six images of your baby on to keep forever. We also include a gift pack to get you started, a new-born photoshoot voucher and free rescans, and if your bundle of joy is being cooperative, we can also do a 4D sneak peek! Don't spend weeks guessing, book your gender scan now and know for sure.