Pregnancy tips for staying healthy this winter
Pregnancy tips for staying healthy this winter
When you are pregnant, you may find your immune system is weaker than usual, so it is important to look after yourself and your bump. Eating well and keeping hydrated is a must as well as resting when needed and listening to your body.
Boosting your immune system in winter to avoid those flu and cold viruses is necessary to try and keep healthy this winter.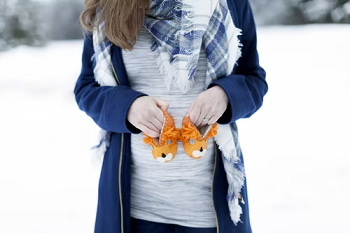 Our Top Tips
Eat healthily and get good nutrition: eating lots of fruit and vegetables can help to boost your immune system, it is the perfect time of year to make some delicious soups with fresh seasonal vegetables, they really will help you fight off infections.
Keep warm: Wrap up warm when you are venturing out, a hat, scarf and a pair of gloves are essential to keep you and your bump warm in winter! If it is freezing outside, do not venture out unless you really must, stay in by the fire and keep warm instead.
Keep clean: During the current pandemic it is more important than ever to keep good hygiene, washing hands regularly is necessary not only to try and keep Covid at bay but also the flu and cold germs that will be circulating. Try and avoid mixing with anyone that has flu or a cold if you can, and if the weather is not too bad meet outside and have a nice walk in the fresh air instead of meeting indoors, meeting outside vastly reduces the risk of airborne transmission.
Stay active: Whether it is a nice fresh walk outside or some indoor exercises, try and keep active, it will be good for your body and mind to enjoy some gentle exercise.
Moisturise: Your skin can show a lot of changes during your pregnancy, especially with the temperature dropping outside and having the heating on more often inside, skin become dry, so moisturising is essential. Pay particular attention to your face, along with your tummy, hands, and elbows.
Drink plenty of water: Because its cold outside, water is the thing we forget to drink the most, substituting it with more hot drinks but it is important to continue to drink water (even in winter) to keep hydrated, it will also help with clear skin and better energy levels.
With all this drinking of water why not book in with us for a scan while that bladder is full! We offer scans from £45 including Gender scans (these are available from 16 weeks up to 35-you will receive three thermal images to take home, a gift pack, and a newborn photoshoot just to name a few items) and growth and presentation scans (these are available from 22-38 weeks, include free rescans (if the scan is unable to be completed due to baby's position), a gift pack and three thermal images) from £55.
Contact us
why not contact us today to book in for yours or call us on 0121 421 1600 (Birmingham Clinic) 01527 910228 (Bromsgrove Clinic) or 020 8640 7444 (London Clinic)