Mother's Day Gift Guide for New Mums
Mother's Day is quickly approaching, and for some women, it may be their first one. All Mum's deserved to be spoilt rotten on Mother's Day; for new mums it's an extra special one! They'll be settling in with their beautiful new baby, and showing your appreciation, whether you're a partner, friend or family member, can mean a whole lot during this new, exciting time. We have therefore put together a Mother's Day gift guide for new Mums here at Peek A Baby that are sure to show the love.
Mother's Day Gift Guide For New Mums under £10
Impressive Mother's Day gifts don't have to be expensive – in fact, sometimes all it takes is a small gesture. We are aware that trying to select a Mother's Day gift on a tight budget can be challenging, and apart from candles and flowers, it can be a struggle to find the ideal gift that's an affordable price.
There are lots of gift ideas that come under £10, however, and we have a put of our top gifts you can find in most high street shops:
Spa Gift Sets: It's a well-known fact that having a newborn baby can be one of the most stressful yet exciting times in life. Therefore, why not surprise a new mum with a soothing Spa gift set that allows her to relax in the comfort of her own home, without having to go out to a real spa? There are lots of Spa gift sets available on the market and are perfect for a Friday night.
Personalised homeware: Whether it's a customised mug, photo frame or pillow, personalised homeware can add a special touch to any Mother's Day gift. Available from companies such as Etsy and Not On The High Street, personalise your gift with either the Mum's initials, a picture of her with her newborn, or a special memory. These can showcase treasured memories and can be an affordable Mother's Day gift for new Mums.
Chocolate: We know it sounds slightly lackluster, but with the rise of independent bakers and chocolatiers, alongside groceries shops and card factories, there can be amazing chocolate gifts that are affordable. Maybe it's a fancy box of chocolates or a personalised chocolate slab, they can make beautiful gifts that are also delicious. Win-Win!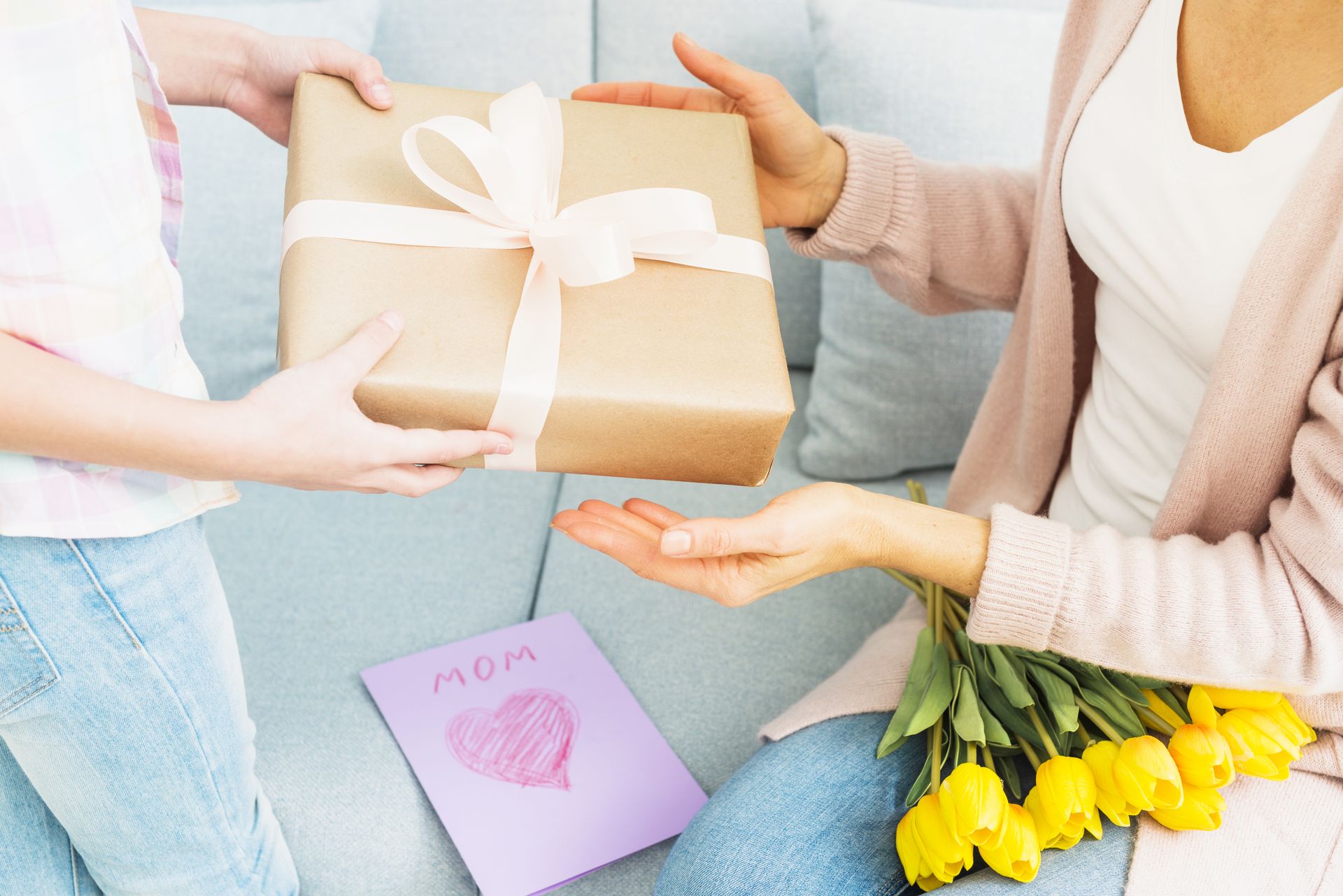 Luxury Mother's Day Gift Guide For New Mums
For some people, a luxurious Mother's Day gift guide for new Mums is more of their cup of tea. With a huge variety of gifts available with a hefty price tag, treat a new Mum this Mother's Day with a gift she'll never forget.
Camera: It's important to cherish memories, and for new mums, a camera is a perfect way of capturing funny and beautiful memories of their newborn. Whether it's a quirky Polaroid, an instant Camera or a DSLR, these make wonderful gifts that enable memories to be captured and remembered forever!
Drink Sets: We know they have had to go T-total for a whole 9 months, so drink sets can be a much-valued Mother's Day Gift for New Mums! Many high street shops do delightful drink sets that include a vast majority of alcohol to choose from. Whether Gin is their favourite or they have a preferred bottle of white they only drink on special occasions, drink sets can be the perfect gift.
Afternoon Tea: An Afternoon Tea voucher can be a perfect present for a new mum where they will be treated to delicious food and drink in a beautiful setting. These vouchers are available in multiple locations across the country and are a dining experience not to be forgotten. It's a great chance to have a catch-up with friends and family and be waited on hand and foot.
Jewellery: Potentially one of the most prominent Mother's Day gifts, jewellery is a fan favourite for most ladies, and can range from anywhere from £10-£200 depending on size and make. For Mother's Day, however, adding a personalised touch to a piece of jewellery is a perfect gift idea. Why not get the baby's birth date engraved onto a bracelet or their footprints printed onto a necklace? That way it is a keepsake as well a stunning piece of jewellery.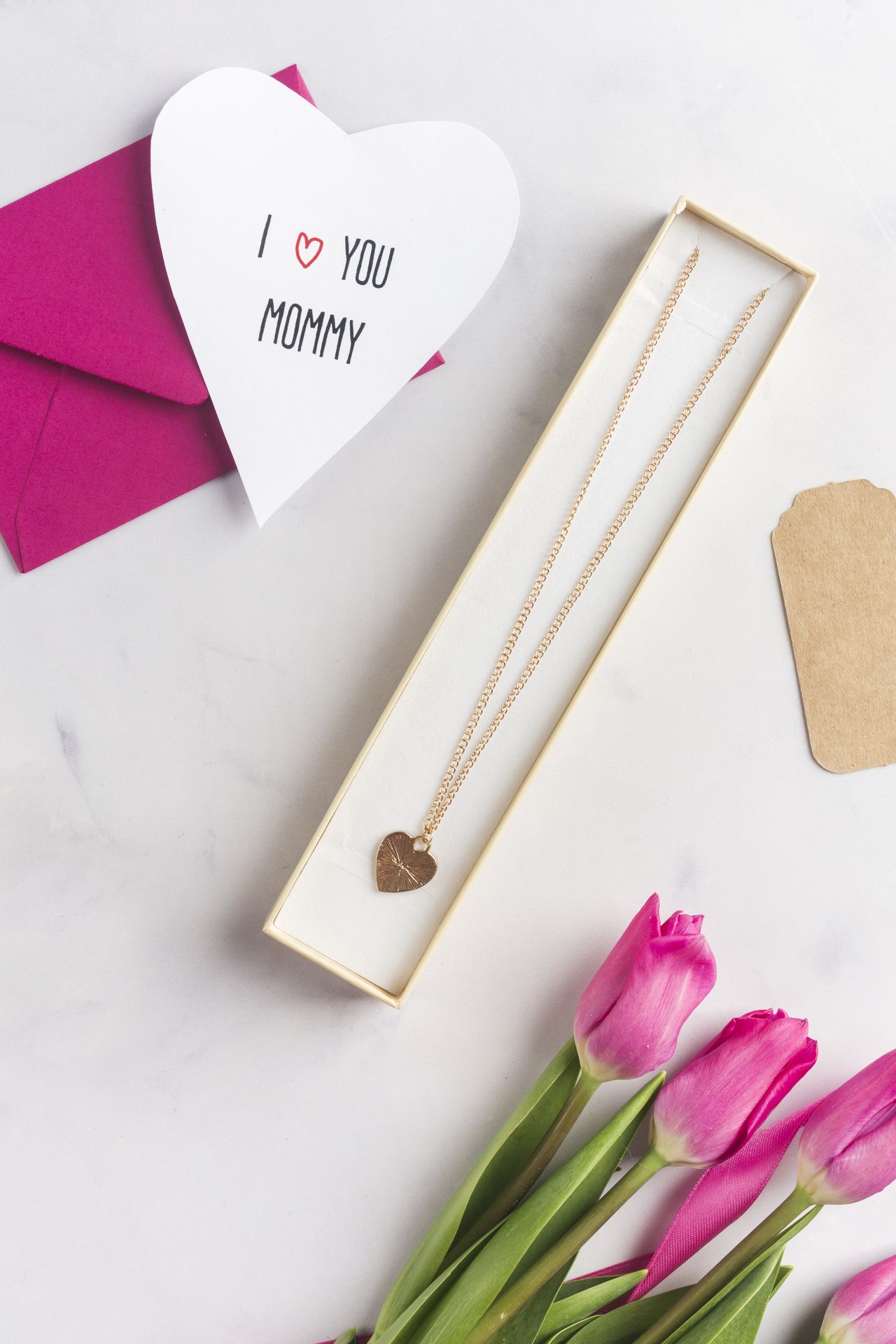 Why not consider a Peek A Baby Gift Card for an Expecting Mum?
Peek A Baby offer gift cards so that you can give the gift of a baby scan to the people you love. For expecting mum's a gift card would make a wonderful gift, giving them the opportunity to see their little one, possibly for the first time! Scans are available from just 6 weeks onwards.
Mother's Day for a new mum will be a day she'll remember for the rest of her life as it marks an impressive milestone in her life. It's therefore important to signify the day with a great gift she'll be overjoyed with.
And remember… don't forget the all-important card!
Why not let Peek A Baby know more about how you have spent your Mother's Day; comment or post your photos on to our social feeds. We love to see how new mums are enjoying this new stage of life.
If you are not yet a new mom, why not consider booking your next scan with Peek A Baby. From 6 weeks to full term, we offer a range of scans and packages for all stages of pregnancy.
If your loved one is enjoying pregnancy this months day, why not treat them to a Peek A Baby gift card, giving them to opportunity to book an appointment with us and see their little one as they grow.