With Easter rapidly approaching, you may be about to enjoy your babies first Easter season! Easter and the spring season often bring about thoughts of new life, brighter days, joy and of course…chocolate!
But for your newborn, this can be a time where they begin to enjoy celebrations, exploring a new season, new sensations outdoors and perhaps some new tastes too!
How to Celebrate With Your Newborn
It can be tough sometimes to think of ways that you can enjoy the Easter season with a newborn, but Peek A Baby have come up with some ideas for you…
Easter Ideas for Your Baby
Whether you have just recently had your baby, or your baby is closer to the age of one, there are a few exciting things that can be enjoyed by all ages.
It can be a fun time of year to bring out some of your spring wardrobe for both you and baby.
One of the joys as Easter approaches is that you can often find many cute baby outfits in the shops. From a simple Easter outfit to a full on bunny costume, it might be fun to get your baby dressed up and get family photos to keep and treasure.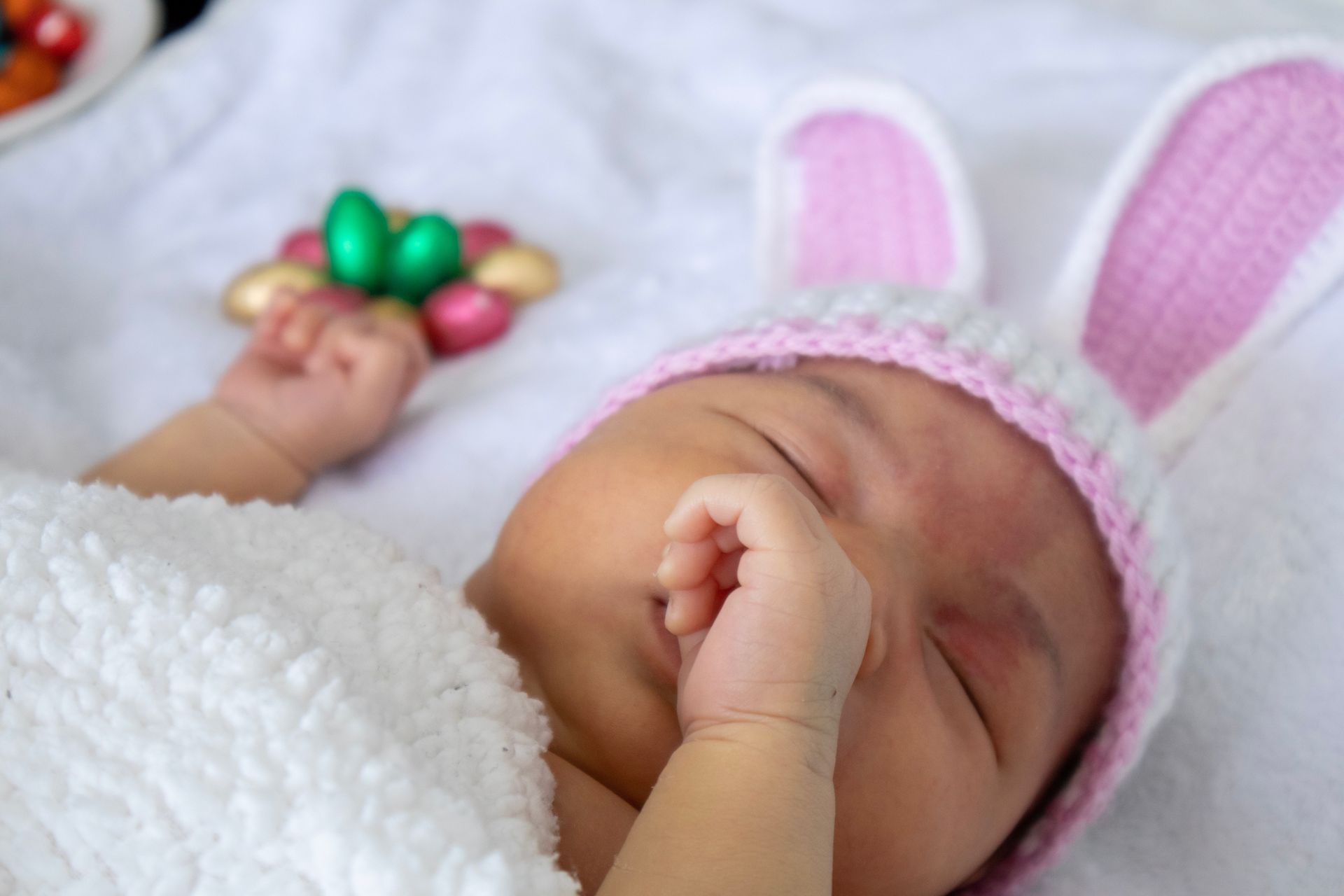 Easter may come at the end of lent season, but it could be a time to begin a new family tradition…
Traditions may include going to see the Easter bunny, going to watch an Easter show, enjoy a family meal together, have an egg hunt or enjoy some cosy evenings at home with your loved ones. Why not start something new this year with your Easter baby.
Easter is associated with the giving of Easter eggs or chocolate gifts. Why not start this, but with baby friendly foods of course. Give your baby and Easter gift to enjoy this year.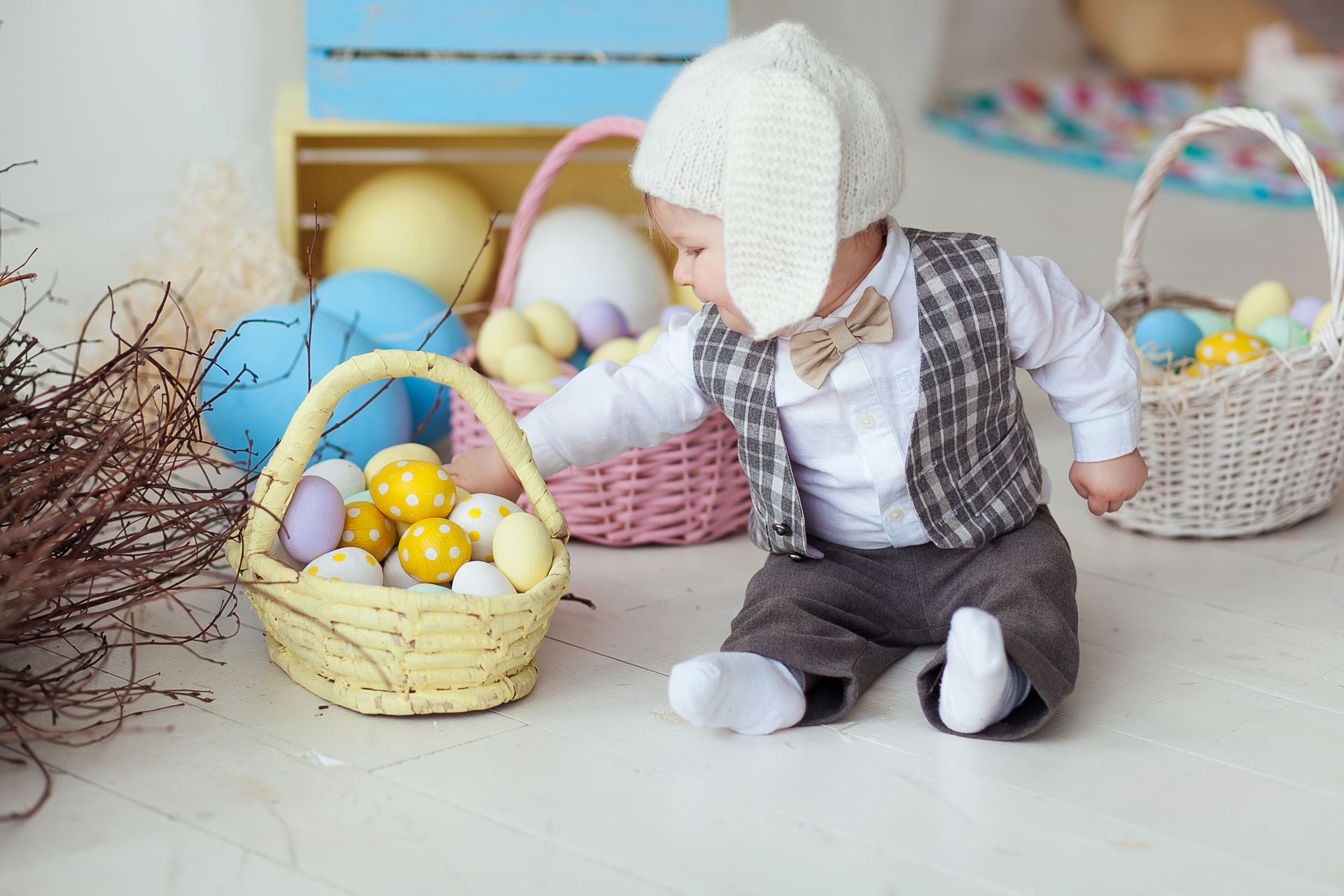 As Easter falls in the season of spring, it can be a time of year to begin enjoying the outdoors once again. If you enjoy the garden, why not let your baby explore the outdoors, feel the new sensation of grass, and see flowers as they begin to bloom.
Everyone enjoys a cake of some kind, whether its sweet or savoury. Why not make a smash cake and left your baby enjoy it in their own messy way.
Smash cakes are a great way to get some good photos of your baby tucking into their Easter cake whilst also enjoying making a mess!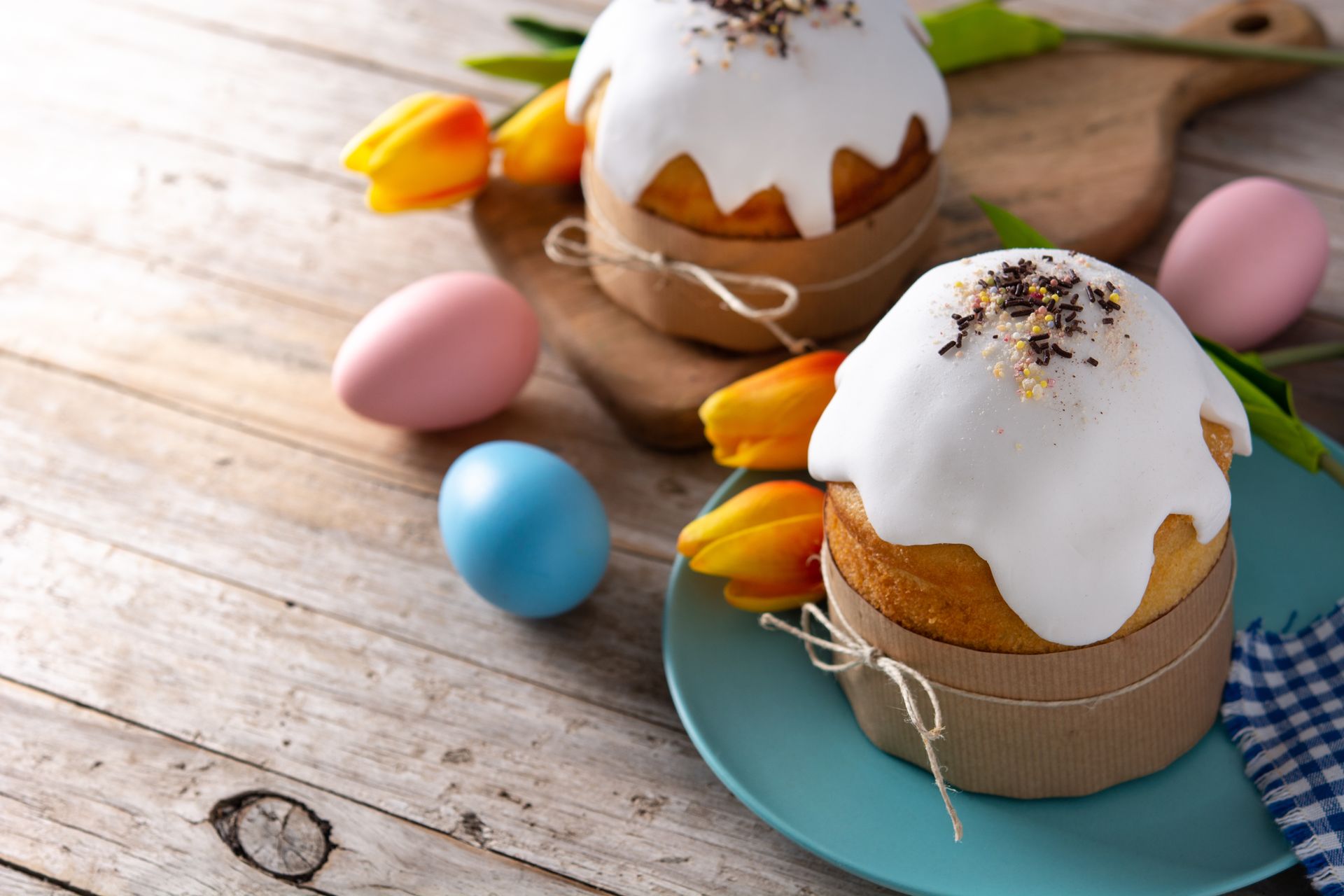 Share with Peek A Baby this Easter
Whatever you decide to do with your babies this Easter, why not share with Peek A Baby. You can share your pictures with us on our social media feeds.
If you are still enjoying your pregnancy journey this Easter, why not book your next scan with Peek A Baby today. We have a range of packages available, from 6 weeks to full term, including 4D scans options.
If your loved one is enjoying pregnancy, why not get them an Easter gift from Peek A Baby this year? We have gift cards available to purchase, giving your loved ones an opportunity to book a scan with us.
If you have any questions or are unsure on which scan to book, get in touch with the team at your local clinic today. You can give us a call or complete our contact form online.
We can't wait to see how you and your family enjoys this Easter season!